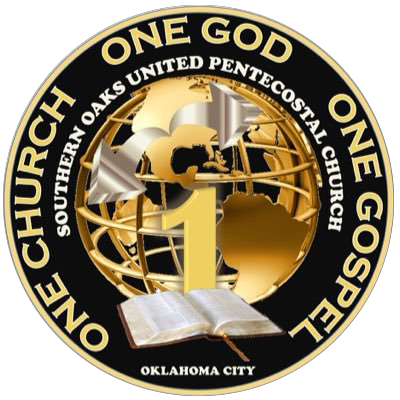 Southern Oaks
United Pentecostal Church
6501 S Walker Ave.
Oklahoma City, OK 73139
Sunday Services:
10:00 AM: Sunday School
10:45 AM: Morning Worship
6:30 PM: Praise and Preaching
Wednesday:
Bible Study: 7:30 PM
Friday:
Youth Service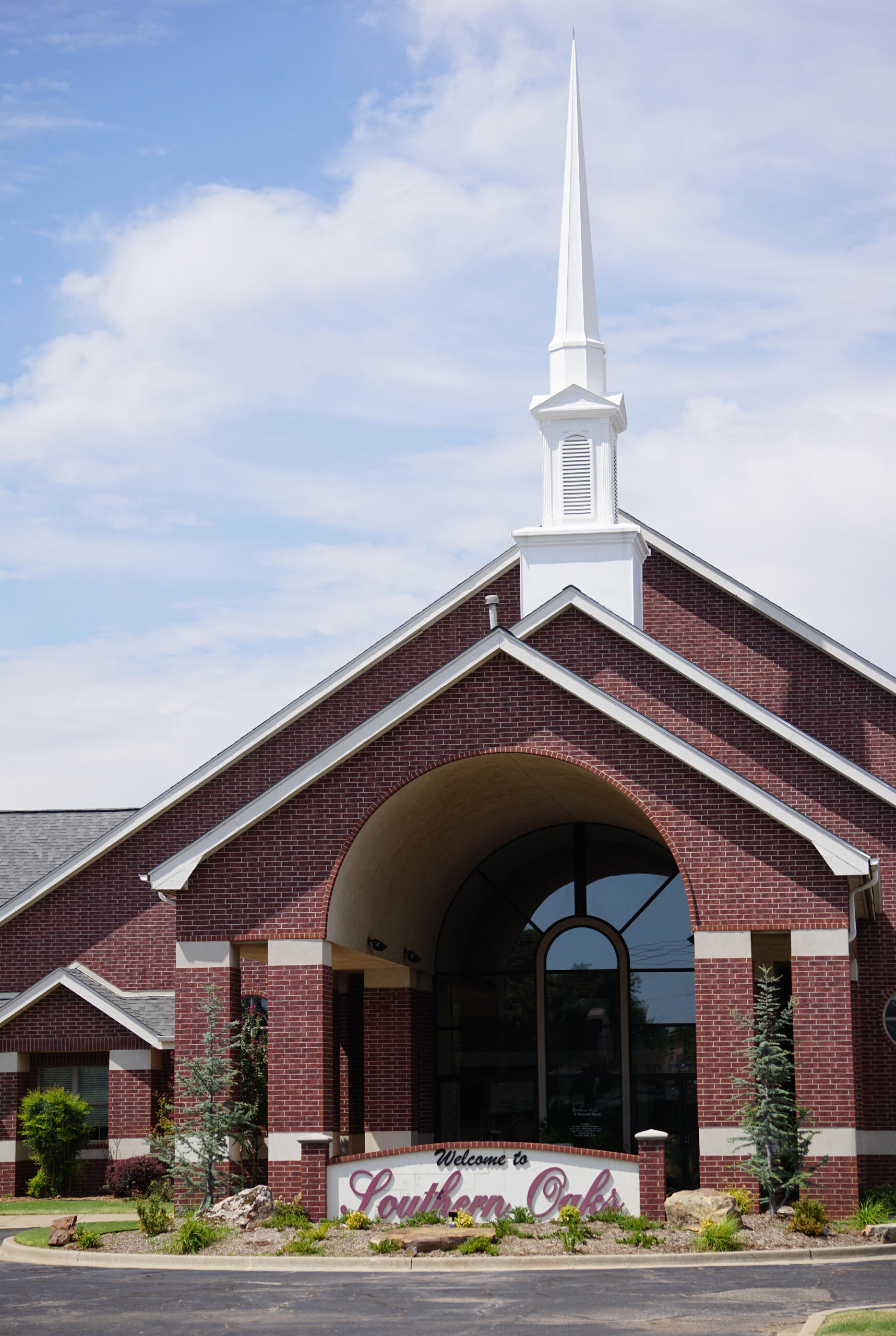 © Southern Oaks United Pentecostal Church. All rights reserved.
Beliefs
The Bible
We believe the Bible to be inspired of God; the infallible Word of God. "All scripture is given by inspiration of God, and is profitable for doctrine, for reproof, for correction, for instruction in righteousness" (II Timothy 3:16).The Bible is the only God-given authority which man possesses; therefore, all doctrine, faith, hope, and all instruction for the church must be based upon, and harmonize with, the Bible. It is to be read and studied by all men everywhere, and can only be clearly understood by those who are anointed by the Holy Spirit (I John 2:27). "...no prophecy of the scripture is of any private interpretation. For the prophecy came not in old time by the will of man: but Holy men of God spake as they were moved by the Holy Ghost" (II Peter 1:20-21).
The One True God
We believe in the one ever living, eternal God: infinite in power, Holy in nature, attributes and purpose; and possessing absolute, indivisible deity. This one true God has revealed Himself as Father, through His Son, in redemption; and as the Holy Spirit, by emanation. (I Corinthians 8:6; Ephesians 4:6; II Corinthians 5:19; Joel 2:28).
The Scripture does more than attempt to prove the existence of God; it asserts, assumes and declares that the knowledge of God is universal. (Romans 1:19, 21, 28, 32; 2:15). God is invisible, incorporeal, without parts, without body, and therefore free from all limitations. He is Spirit (John 4:24), and "...a spirit hath not flesh and bones..." (Luke 24:39).
"...The first of all the commandments is, hear, O Israel; the Lord our God is one Lord" (Mark 12:29; Deuteronomy 6:4). "One God and Father of all, who is above all, and through all and in you all" (Ephesians 4:6). Before the incarnation, this one true God manifested Himself in diverse ways. In the incarnation, He manifests Himself in the Son, who walked among men. As He works in the lives of believers, He manifests Himself as the Holy Spirit.
The Son of God
The one true God, the Jehovah of the Old Testament, took upon Himself the form of man, and as the Son of man, was born of the virgin Mary. As Paul says, "and without controversy great is the mystery of Godliness: God was manifest in the flesh, justified in the Spirit, seen of angels, preached unto the Gentiles, believed on in the world, received up into glory" (1 Timothy 3:16)."He came unto His own, and His own received Him not" (John 1:11), This one true God was manifest in the flesh, that is, in His Son Jesus Christ. "...God was in Christ, reconciling the world unto Himself, not imputing their trespasses unto them..." (II Corinthians 5:19).We believe that, "...in Him (Jesus) dwelleth all the fullness of the Godhead bodily" (Colossians 2:9). "For it pleased the Father that in Him should all fullness dwell" (Colossians 1:19). Therefore, Jesus in His humanity was man; in His deity was and is God. His flesh was the lamb, or the sacrifice of God. He is the only mediator between God and man. "For there is one God, and one mediator between God and men, the man Christ Jesus." (I Timothy 2:5).Jesus on His Father's side was divine, on His mother's side, human; Thus, He was known as the Son of God and also the Son of man, or the God-man."For He hath put all things under His feet. But when He saith all things are put under Him, it is manifest that He is excepted, which did put all things under Him" (I Corinthians 15:27). "And when all things shall be subdued unto Him, then shall the Son also Himself be subject unto Him that put all things under Him, that God may be all in all" (I Corinthians 15:28)."I am Alpha and Omega, the beginning and the ending, saith the Lord, which is, and which was, and which is to come, the Almighty" (Revelation 1:8).
The Name
God used different titles, such as "God Elohim," "God Almighty," "El Shaddai," "Jehovah," and especially "Jehovah Lord," the redemptive name in the Old Testament."...Unto us a child is born, unto us a son is given: ...and His name shall be called Wonderful Counselor, The Mighty God, The Everlasting Father, The Prince of Peace" (Isaiah 9:6). This prophecy of Isaiah was fulfilled when the Son of God was named, "And she shall bring forth a son, and thou shalt call His name Jesus: for He shall save His people from their sins" (Matthew 1:21). "Neither is there salvation in any other: for there is none other name under heaven given among men, whereby we must be saved" (Acts 4:12).
Repentance and Conversion
Pardon and forgiveness of sins is obtained by genuine repentance, a confessing and forsaking of sins. We are justified by faith in the Lord Jesus Christ (Romans 5:1). John the Baptist preached repentance, Jesus proclaimed it, and the Apostles emphasized it to both Jews and Gentiles. (Acts 2:38; 11:18; 17:30).The word "repentance" means a change of views and purpose, change of heart, change of mind, change of life (and or) transformation, etc. Jesus said, "...except ye repent, ye shall all likewise perish" (Luke 13:3). Luke 24:47 says, "And that repentance and remission of sins should be preached in His name among all nations, beginning at Jerusalem."
Water Baptism
The scriptural mode of baptism is immersion, and is only for those who have fully repented, having turned from their sins and a love of the world. It should be administered by a duly authorized minister of the Gospel, in obedience to the Word of God, and in the name of our Lord Jesus Christ, according to the Acts of the Apostles 2:38; 8:16; 10:48; 19:5; thus obeying and fulfilling Matthew 28:19.
The Baptism of the Holy Spirit
John the Baptist, in Matthew 3:11, said, "...He shall baptize you with the Holy Ghost, and with fire." Jesus, in Acts 1:5, said, "...ye shall be baptized with the Holy Ghost not many days hence." Luke tells us in Acts 2:4, "...they were all filled with the Holy Ghost, and began to speak with other tongues (languages), as the Spirit gave them utterance."The terms "baptize with the Holy Ghost and fire," "filled with the Holy Spirit," and the "gift of the Holy Ghost" are synonymous terms used interchangeably in the Bible.
It is scriptural to expect all who receive the gift, filling, or baptism of the Holy Spirit to receive the same physical, initial sign of speaking with other tongues.The speaking with other tongues, as recorded in Acts 2:4; 10:46, and 19:6, and the gift of tongues, as explained in I Corinthians, chapters 12 and 14, are the same in essence, but different in use and purpose.The Lord, through the Prophet Joel, said, "...I will pour out my Spirit upon all flesh..." (Joel 2:28).
Peter, in explaining this phenomenal experience, said, "...having received of the Father the promise of the Holy Ghost, He (Jesus) hath shed forth this which ye now see and hear" (Acts 2:33). Further, "...the promise is unto you, and to your children, and to all that are afar off, even as many as the Lord our God shall call" (Acts 2:39).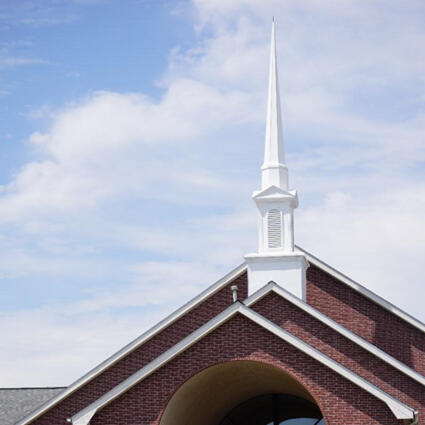 GIVING AT CHURCH:
Most meetings the ushers will collect an offering. Offerings may be designated by placing your offering in an envelope (available on the back wall of the sanctuary) and marking the designation on the envelope.
Also, there are offering boxes on the back wall of the sanctuary. You may at any time drop your offering in one of the two boxes.
GIVING BY MAIL:
Southern Oaks United Pentecostal Church
6501 S. Walker Ave.
Oklahoma City, OK 73139Please designate to one of the following ministries:
Tithes
General Offering
Global Missions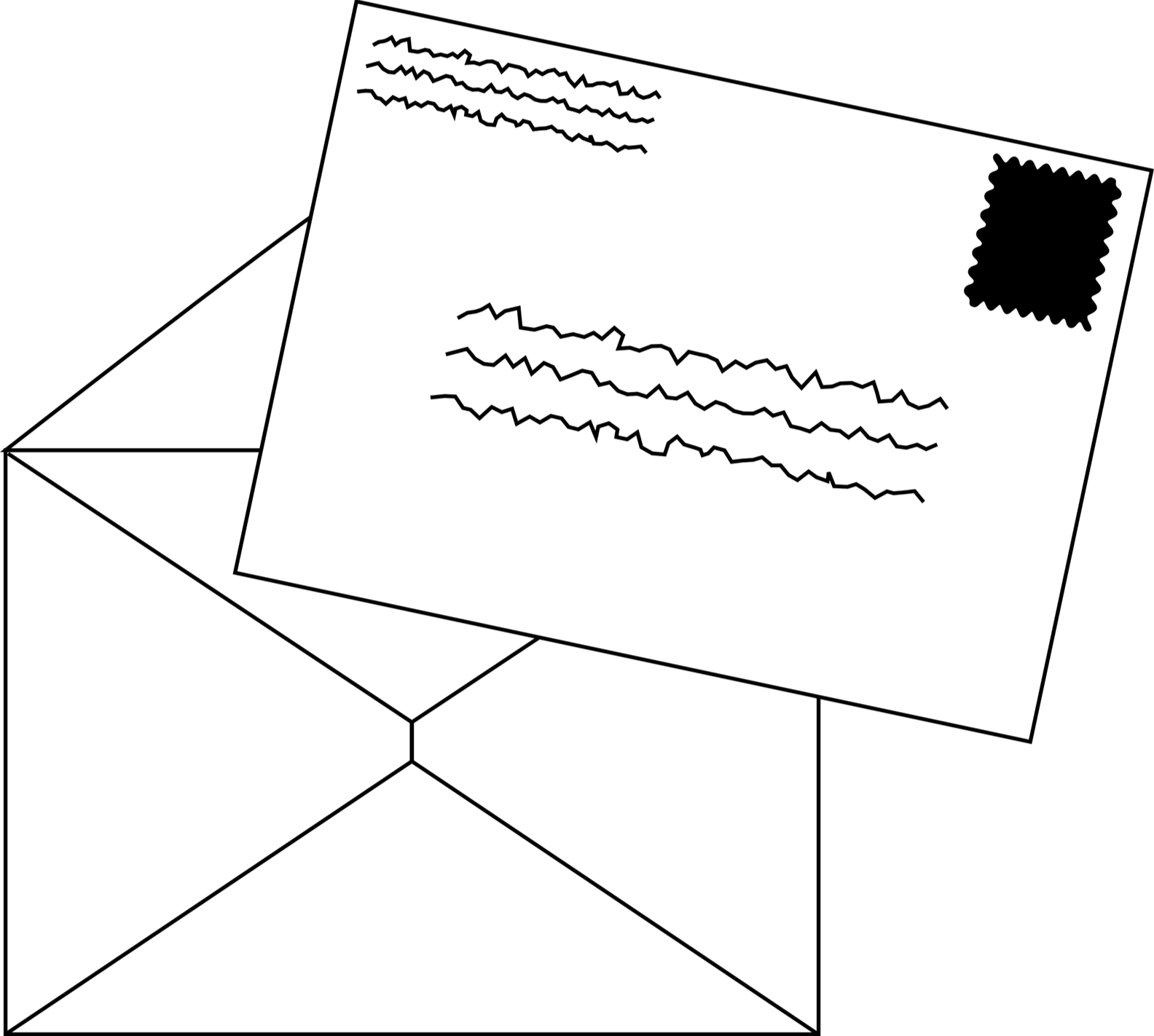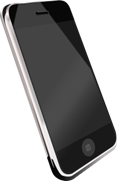 GIVING THROUGH TEXT:
Dial:
1(405)725-2655
Text: Offering
Giving portal will open on your phone.
Livestream Times:
Sunday: 10:45AM, 6:30PM
Wednesday: 7:30PM
Pastor
Mark H. Parker
---
Biographical Information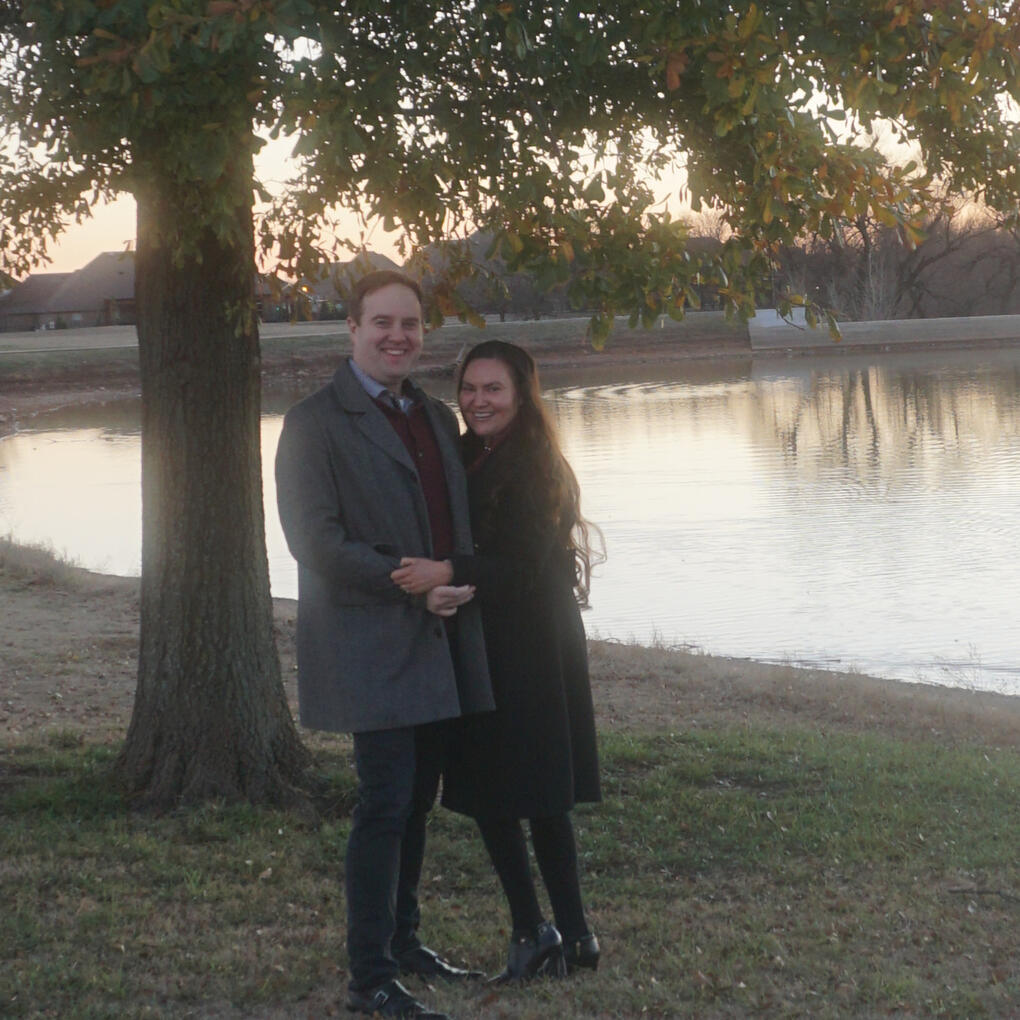 Assistant Pastor
Andrew Parker
---
Biographical Information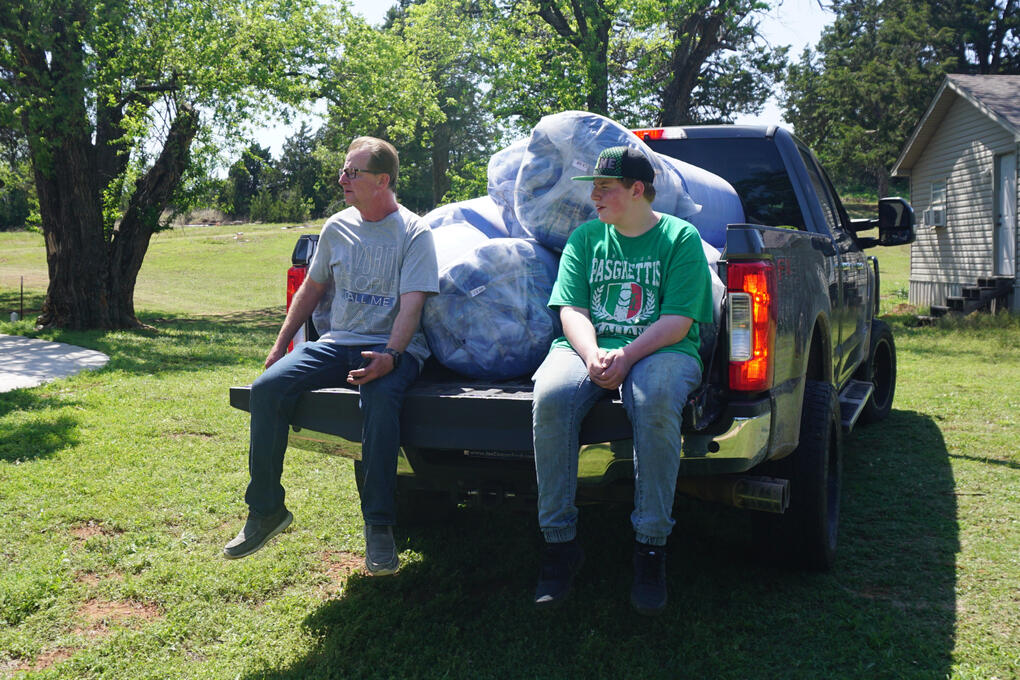 Assistant Pastor
Randall D. Hughes
---
Biographical Information
All Nations Sunday
October 8, 2023
Come celebrate with us the fact that Christ has made this great salvation available to all nations!
Acts 2:17
And it shall come to pass in the last days, saith God, I will pour out of my Spirit upon all flesh: and your sons and your daughters shall prophesy, and your young men shall see visions, and your old men shall dream dreams: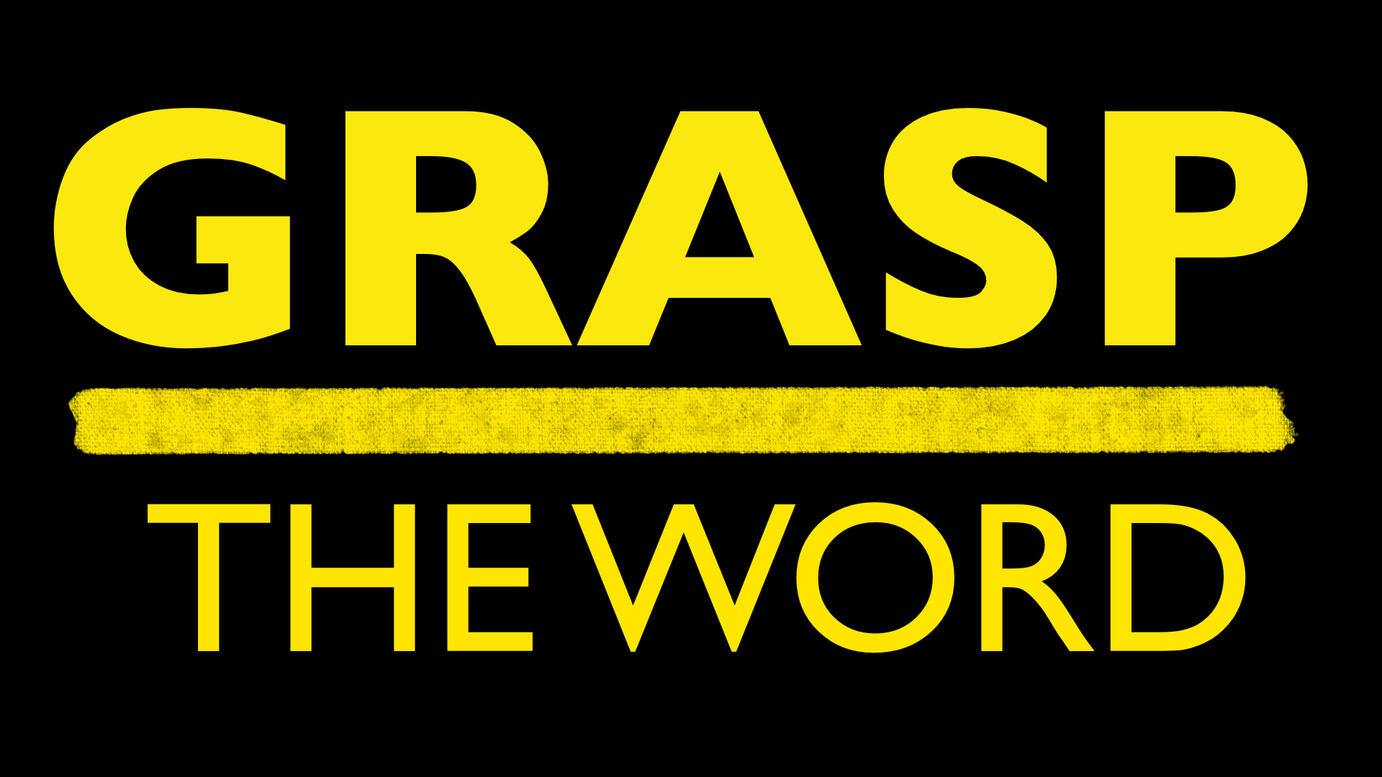 Evangelist: Brother Kendal Weeks
Click here to RSVP for our All Nations Sunday Breakfast!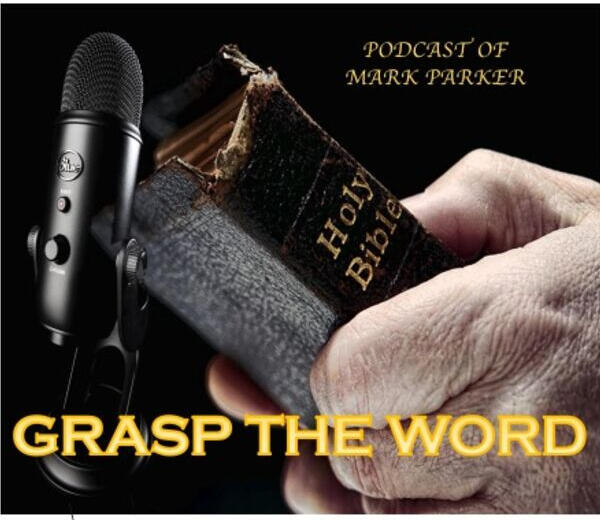 Grasp The Word is a discipleship initiative of Southern Oaks United Pentecostal Church where we plant the Word of God in our hearts
How to
GRASP
The Word
Hear

Read

Study

Memorize

Meditate
Grasp Schedule
Week of September 11-17
Deuteronomy 8:2 And thou shalt remember all the way which the LORD thy God led thee these forty years in the wilderness, to humble thee, and to prove thee, to know what was in thine heart, whether thou wouldest keep his commandments, or no.
Week of September 18-24
1 Kings 9:4–7 4And if thou wilt walk before me, as David thy father walked, in integrity of heart, and in uprightness, to do according to all that I have commanded thee, and wilt keep my statutes and my judgments: 5Then I will establish the throne of thy kingdom upon Israel for ever, as I promised to David thy father, saying, There shall not fail thee a man upon the throne of Israel. 6But if ye shall at all turn from following me, ye or your children, and will not keep my commandments and my statutes which I have set before you, but go and serve other gods, and worship them: 7Then will I cut off Israel out of the land which I have given them; and this house, which I have hallowed for my name, will I cast out of my sight; and Israel shall be a proverb and a byword among all people:
Week of September 25-30
Song of Solomon 4:8 Come with me from Lebanon, my spouse, with me from Lebanon: Look from the top of Amana, from the top of Shenir and Hermon, From the lions' dens, from the mountains of the leopards.
Week of October 1-7
Hosea 10:12 Sow to yourselves in righteousness, Reap in mercy; Break up your fallow ground: For it is time to seek the LORD, Till he come and rain righteousness upon you.
Week of October 8-14
Matthew 6:33 But seek ye first the kingdom of God, and his righteousness; and all these things shall be added unto you.
Week of October 15-21
Acts 4:10–12 10Be it known unto you all, and to all the people of Israel, that by the name of Jesus Christ of Nazareth, whom ye crucified, whom God raised from the dead, even by him doth this man stand here before you whole. 11This is the stone which was set at nought of you builders, which is become the head of the corner. 12Neither is there salvation in any other: for there is none other name under heaven given among men, whereby we must be saved.
Week of October 22-28
Philippians 3:13–14 13Brethren, I count not myself to have apprehended: but this one thing I do, forgetting those things which are behind, and reaching forth unto those things which are before, 14I press toward the mark for the prize of the high calling of God in Christ Jesus.
Week of October 29-November 4
1 Thessalonians 4:16–17 16For the Lord himself shall descend from heaven with a shout, with the voice of the archangel, and with the trump of God: and the dead in Christ shall rise first: 17Then we which are alive and remain shall be caught up together with them in the clouds, to meet the Lord in the air: and so shall we ever be with the Lord.
Week of November 5-11
Review
Week of November 12-18
Ezra 6:21–22 21And the children of Israel, which were come again out of captivity, and all such as had separated themselves unto them from the filthiness of the heathen of the land, to seek the LORD God of Israel, did eat, 22And kept the feast of unleavened bread seven days with joy: for the LORD had made them joyful, and turned the heart of the king of Assyria unto them, to strengthen their hands in the work of the house of God, the God of Israel.
Week of November 19-24
Lamentations 3:22–23 22It is of the LORD's mercies that we are not consumed, because his compassions fail not. 23They are new every morning: great is thy faithfulness.
Week of November 26-December 4
Zephaniah 3:14–15 14Sing, O daughter of Zion; shout, O Israel; Be glad and rejoice with all the heart, O daughter of Jerusalem.15The LORD hath taken away thy judgments, he hath cast out thine enemy: The king of Israel, even the LORD, is in the midst of thee: Thou shalt not see evil any more.
Week of December 5-11
Titus 2:11–12 11For the grace of God that bringeth salvation hath appeared to all men, 12Teaching us that, denying ungodliness and worldly lusts, we should live soberly, righteously, and godly, in this present world;
Week of December 12-18
2 Peter 3:11–13 11Seeing then that all these things shall be dissolved, what manner of persons ought ye to be in all holy conversation and godliness, 12Looking for and hasting unto the coming of the day of God, wherein the heavens being on fire shall be dissolved, and the elements shall melt with fervent heat? 13Nevertheless we, according to his promise, look for new heavens and a new earth, wherein dwelleth righteousness.
Week of December 19-31
Year in Review